The foundation of Klasik Hali dates back to the beginning of 1900 when carpet making had started in the city of Isparta for the first time. Imam Zade Mehmet Tahir (1881-1943), the grandfather of Klasik Hali's today's owner Tevfik Tahir Önder, established the firm in 1909 in Isparta under the name Imam Zade M. Tahir Carpet Company. At that time an English firm O.C.M. (Oriental Carpet Manufacturers) wanting to produce carpets in Turkey established a company in Izmir under the management of a Levantine family, named Sark Hali Company. O.C.M. has introduced their carpet designs, dyeing and washing techniques from England to Isparta in order to manufacture alternative carpets to the more expensive and well-accepted Persian carpets in Europe. The firm had its carpet orders manufactured by Imam Zade M. Tahir Carpet Company, which had manufacturing offices in Isparta, Yalvaç and Gelendos regions. In 1923, the company's head office moved to Egirdir. Sark Hali Company Imam Zade M. Tahir Egirdir Carpet Companyhave worked together between 1909 and 1934. Starting from 1929, Sark Hali Companyhad difficulty exporting the manufactured carpets because of the starting world crisis and was consequently closed down in 1934. The carpet making in Isparta also suffered from this economic crisis. Imam Zade M. Tahir Carpet Company continued carpet production in spite of the crisis but it could only stand the hard times until 1937 when it decided to close down its carpet operations.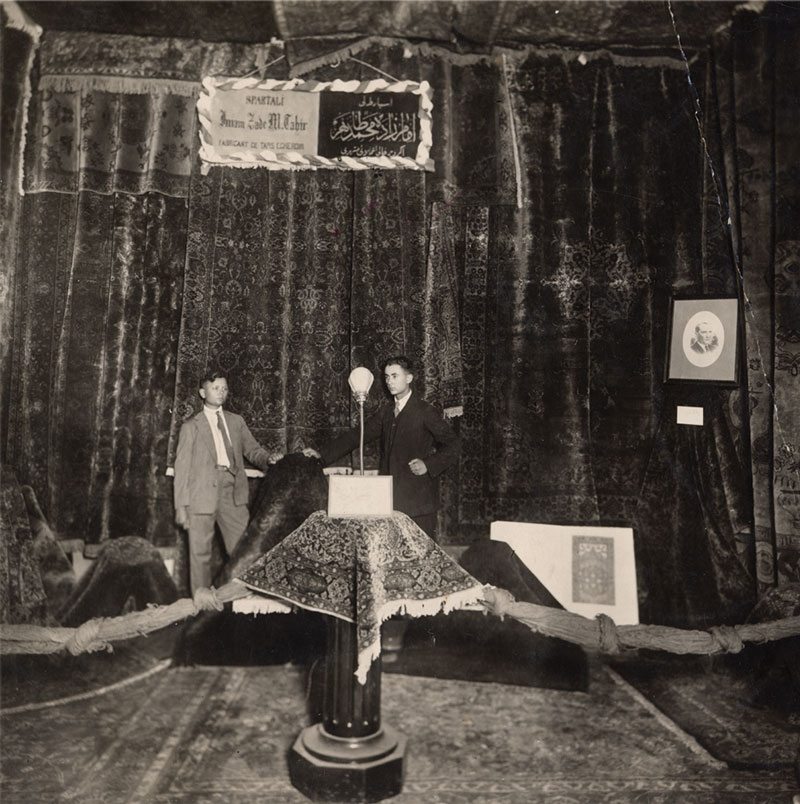 Imam Zade M. Tahir Carpet Company was awarded with a silver medal in 1923 with its extraordinary products displayed in Izmir Economy Congress and also with a gold medal by attending the 1st and 2nd September 9 Exhibitions in Izmir in 1927 and 1928.
According to the Law on Family Names released in 1934, the use of 'Zade' and 'Oglu' (means son of) names as suffix names were forbidden and the family name was changed to Önder (which means leader in Turkish) since Imam (the priest) is also a leader in Muslim communities. Until his death in 1943, M. Tahir had many contributions to the Turkish and Isparta carpet making industry.
M. Tahir's son Muammer F. Önder was the only person in the family interested in the carpet business. He has worked together with his father and acquired a lot of his knowledge and experience on rug making. After 1937, he worked in various government jobs for 18 years training Turkish village people and teaching them dyeing, weaving and rug making techniques all around Anatolia. In 1955, he moved to Izmir and in 1958 he left his last government job in Agricultural Faculty of Aegean University to work for Kula Textile Company as the chief of carpet making division. As a result of his successful works in this factory, he started producing the first examples of Kula rugs.
In 1964, Muammer F. Önder' established his own firm Renk Hali and after 30 years, the family restarted producing yagcibedir rugs and marketing them nationwide as whole sellers.
in 1971, in order to market the rugs in retail, Mr. Muammer and his three sons opened their first retail shop in Izmir-Cumhuriyet Meydani under the name of Klasik Hali. Muammer F. Önder's son T.Tahir Önder, the current owner of the firm, was appointed to the head of sales and export.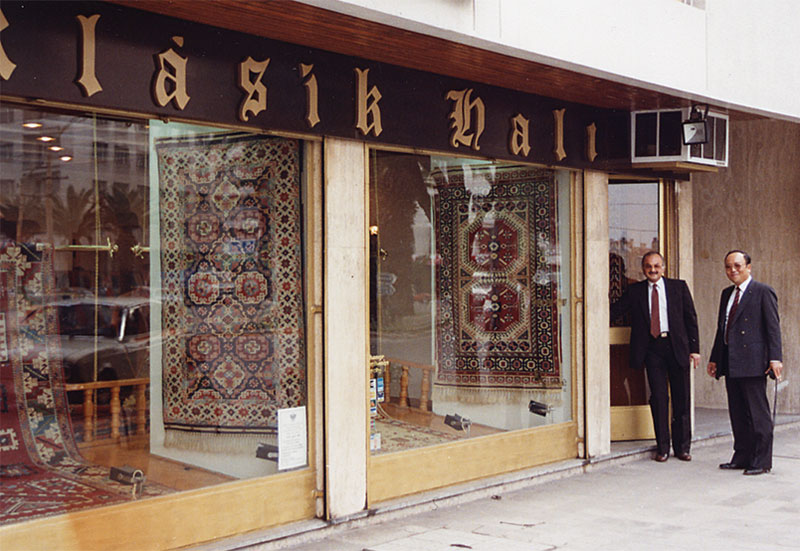 The firm has produced the most beautiful and selective examples of Kula rugs during 1970's and marketed these rugs until 1980's as whole sellers.The Kula rugs produced during this period were exported to many European countries including Italy as the biggest buyer.
With an increasing demand, Kula rugs became so widely popular that soon there were copies of these rugs which caused to undermine the original quality. Starting from 1978, the company started exporting rugs to the U.S. In line with the demands it started producing Seljuk Collection in 1980 and Yoruk Collection in 1984. The production of Yoruk Rugs, which were popular domestically and abroad, continued until 2000. Due to the origin of Klasik Hali, Yoruk Rugs were also known as Izmir Yoruk.
Having many contributions to the development of the carpet sector in Turkey, Muammer F.Önder, died in 1983 as an important authority in carpet making. In 1986 Ushak Collection and in 1987 Serapi Collection were specifically manufactured for the U.S. market. Klasik Hali started producing Antique Kilim Collection in 1988, and Antique Collection in 1989. In 1990, the biggest brother in the family decided to depart from the business after when T.Tahir Önder became responsible for the production of the collections in the company. In 1990 Klasik, 1992 Neo-Klasik and Neo-Antique, 1995 Imam Zade and 1997 Klasik Seljuk Collections were created by Klasik Hali. In 1990's as the economy picked up in Turkey, the company also started to sell these collections domestically as wholesale. After 1995, exports of the company decreased because of the increase in labor costs in Turkey and the opportunities of manufacturing in relatively less costly third world countries.
With the younger brother leaving the company in the beginning of 1998, T.Tahir Önder and his family continued the carpet business under Klasik Hali name. In 1998 Klasik Ottoman, in 1999 Antik Kaftan, in 2000 Kaftan, in 2001 Artemis and Smyrna Collections were designed and produced. New models and colors are still being produced for these collections. In 2003 the firm has launched its newest collection Modern Art. With this collection, Klasik Hali introduced the first modern hand-made rugs in Turkey.
Klasik Hali continues to manufacture hand-made rugs and kilims with a never-ending sacrifice for quality since the days of the establishment of Imam Zade M. Tahir Rug Company in Isparta in 1909. Today, with over 1,000 carpet looms around mountain villages in the Aegean region, the company is one of the biggest carpet manufacturers in Turkey. It is also a pioneer in the carpet business with every new collection that is introduced every year.
The company owner Tevfik Tahir Önder who has 33 years of experience on design and coloring prepares the designs of the manufactured carpets. Most authentic designs of the company are copyrighted and patented. In 1999, Klasik Hali also incorporated its company logo in the design of the rugs that are produced. The logo woven on the rugs is also a symbol of the company's unparalleled guarantee of quality.